Description of Chicken Tenders Frying Machine
The chicken fingers frying machine adopts the form of electric heating, and the heating tube is installed in the layer of heat-conducting oil, which does not contact with food and is safe and hygienic. In addition to electric heating, there are gas heating for customers to choose.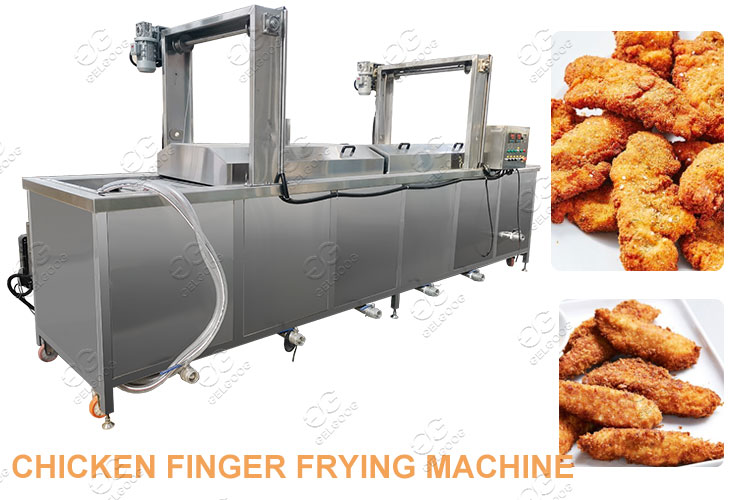 This chicken tenders fryer machine is a professional equipment for deep frying chicken fingers, chicken tenders with good color, very delicious. It is also used for frying other products.
Advantages of Chicken Fingers Frying Machine For Sale
① Easy to clean, the whole chicken tenders frying machine is made of stainless steel, anti-corrosion and anti-rust, and cleaning it is very convenient.
② There are two optional heating methods, electric heating and gas heating, which requires customers to inform the local usage, we make recommendations.
③ The edible oil absorbs the heat of the hot oil to raise the temperature, avoiding the phenomenon that the burning heater directly acts on the edible oil and causes the edible oil to age rapidly, which can extend the life of the edible oil by more than 1.5 times.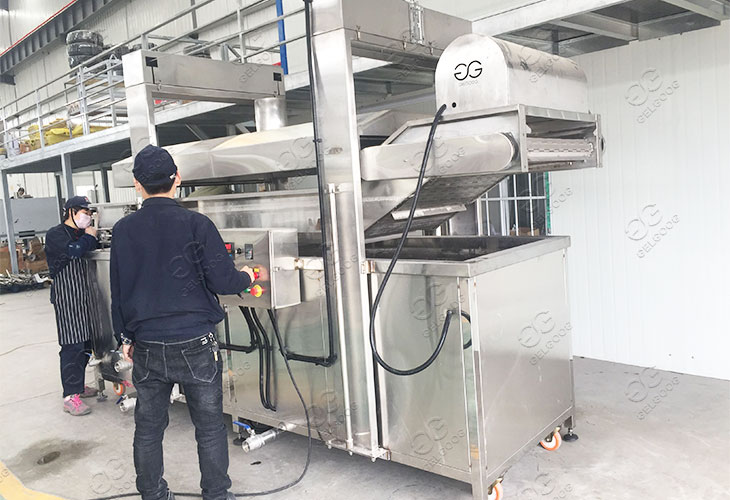 ④ The chicken fingers frying equipment is equipped with anti-floating mesh belt to prevent the product from floating in the fryer and ensure the frying effect of the product.
⑤ The fryer can not only fried chicken fillet, but also chicken nuggets, chicken legs, donuts, chicken wings, chicken skin, etc., with a wide range of applications.
⑥ The upper cover of the fryer has the function of collecting condensed water to prevent the condensed water droplets from returning to the oil tank, causing the hot oil to splash and causing personal burns.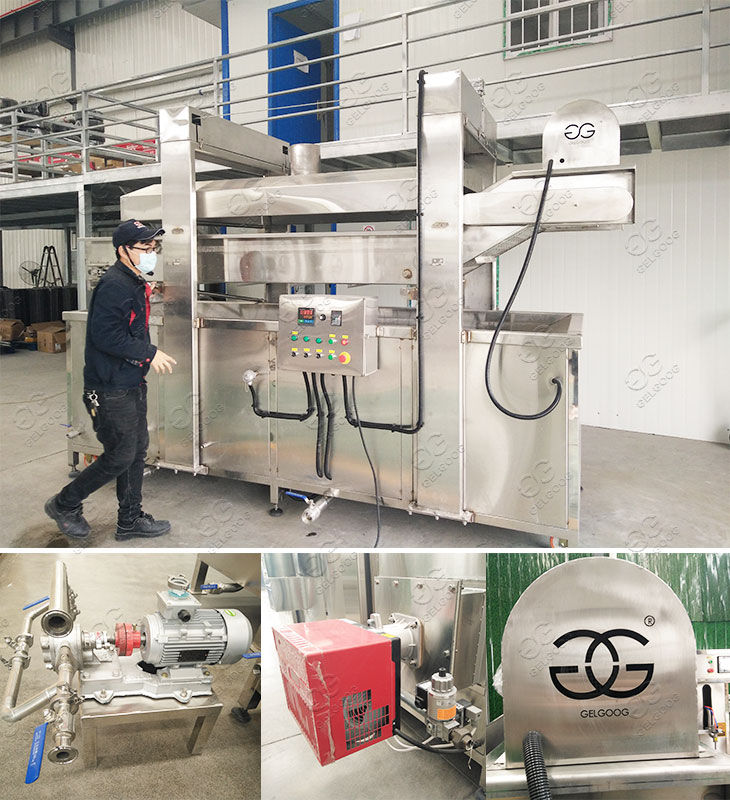 Advantages of Chicken Tenders Frying Machine
The frying machine is often used with cutting machine, de-oiling machine, seasoning machine and packaging machine form a complete chicken fingers production line, which can be automatically and continuously produced. Production process: feeding → frying → deoiling → seasoning → cooling → packaging.
Whether you are interested in our chicken fingers deep fryer or other equipment, we will make a quotation that satisfies the customer according to the customer's requirements.
Technical Parameters
| | |
| --- | --- |
| Model | GG-LZG4000A |
| Heating Type | Gas |
| Power | convey1.5KW |
| Size(MM) | 4200*1700*2300 |
| Weight(KG) | 1400 |
| Capacity(KG) | 300 |
| Mesh Belt Width(MM) | 800 |
| Oil discharge(L) | 1420 |
| Air consumption | 23cube |
| Burner | 26WKcal |