What is Pork Rinds Fryer Machine?
The pork rinds frying machine can fry all kinds of materials with a crispy taste. This equipment can ensure continuous frying, efficient production of fried pork rinds. Good price, the price of the machine depends on the output, etc.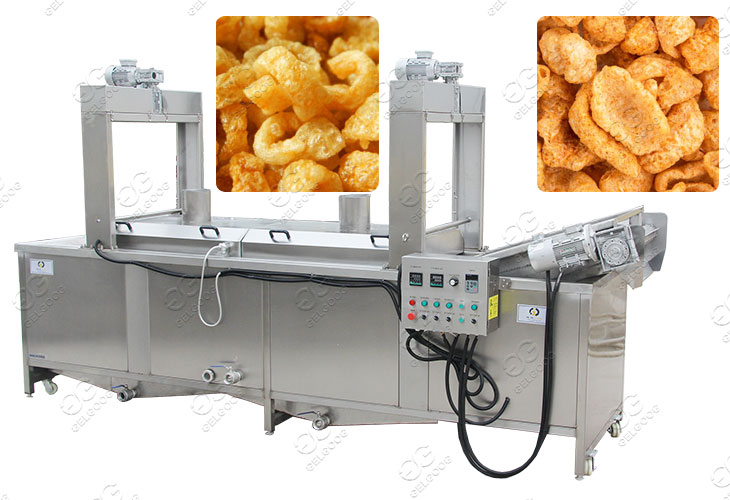 Wide Range of Pork Skin Frying Machine For Sale
The fryer is a continuous frying machine with independent property rights developed by our company based on the advanced technology of similar foreign frying machines and the characteristics of the domestic food processing industry. It is widely used in the frying production of various meats, pasta products, aquatic products and vegetables, and nut products. Specifically, pork skin(pork rinds), chicken skin, meatballs, chicken tender, chin chin, etc.
How to Operate Crispy Pork Rinds Frying Machine?
Advantages of Fried Pork Rinds Scratchings Machine
◇ Automatic continuous industrial production, efficient work, large production capacity;
◇ Unique scraper conveyor belt, more uniform material delivery;
◇ The speed of the conveyor belt is adjustable to meet the processing requirements of various products;
◇ Use electricity, coal or natural gas as heating energy to meet the requirements of different users.
◇ With automatic oil filter system, the fried pork rind has low oil content and the product tastes better.
◇ The combustion controller has automatic ignition and flameout protection devices to ensure safe use.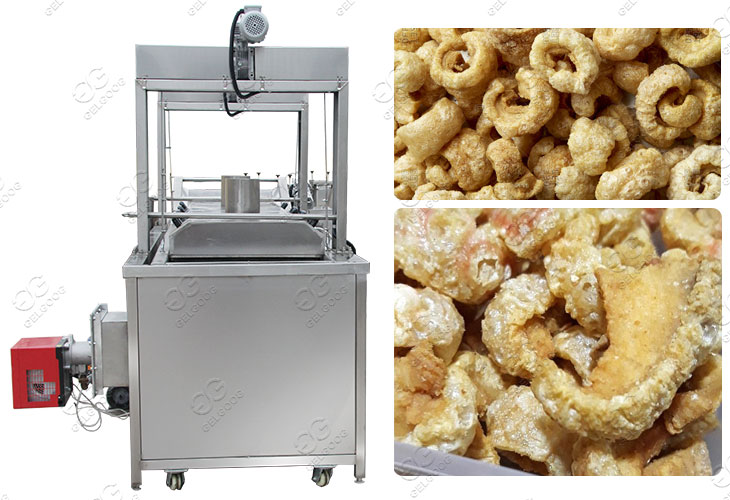 We have different types of pork rinds frying machine, which are suitable for fried food processing plants of different sizes. If you are interested in our products, please feel free to contact us and we will serve you 24 hours.
| | |
| --- | --- |
| Model | GG-LZG5000A |
| Heating Type | Gas |
| Power(KW) | convey1.5 |
| Size(MM) | 5200*1700*2300 |
| Weight(KG) | 1600 |
| Capacity(KG) | 500 |
| Mesh Belt Width(MM) | 800 |
| Oil discharge(L) | 1850 |
| Air consumption | 34cube |
| Burner | 30WKcal |