Introduction of Quality Lokma Donut Fryer Machine
The new energy-saving lokma fryer machine has various forms such as electric heating, coal heating, gas heating, etc. The whole machine adopts imported 304 stainless steel material, with superb technology, strong and durable. It is suitable for frying lokma(loukmades, luqmat, loukmat alkady), donut, etc.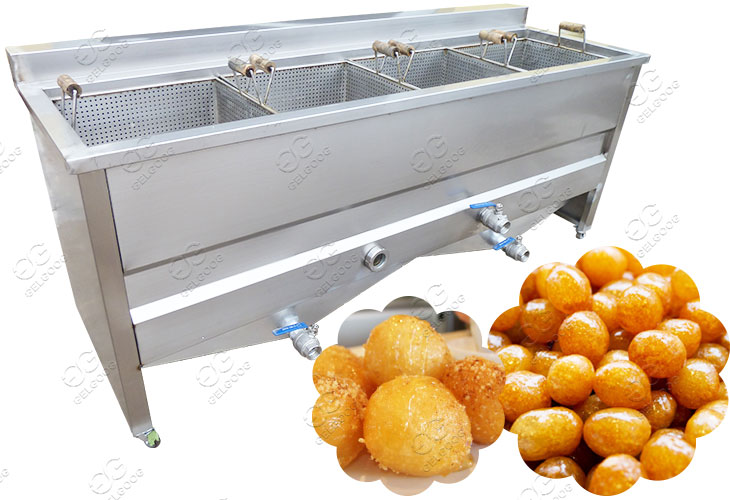 Main Features of Quality Lokma Frying Machine For Sale
① The equipment adopts the international advanced oil-water mixed frying process, completely changing the structure of traditional frying equipment, and fundamentally solves the shortcomings of traditional fryer.
② The donut fryer adopts intelligent digital display temperature controller, which is convenient and practical.
③ With over-temperature protection device, you can use it with confidence, it is a smoke-free, multi-function frying equipment.
④ The fried lokma donut is not only golden in color, but also delicious. Improve product quality and extend shelf life.
⑤ This frying machine can fry all kinds of food at the same time, without skewering each other.
Testing Video of Lokma Fryer Machine Turkey
Lokma Donut Fryer Repair and Maintenance
♢ After the installation of the equipment is completed, provide free guidance training to the operators designated by your company, so that they can master the operation methods of the equipment and carry out general maintenance.
♢ From the date of equipment acceptance and delivery, the product is provided with a one-year free warranty (including the cost of natural damaged parts, except for electrical components. material fee). After the warranty period expires, our company provides a permanent warranty for the product, and only charges the appropriate cost fee, and waives the labor fee.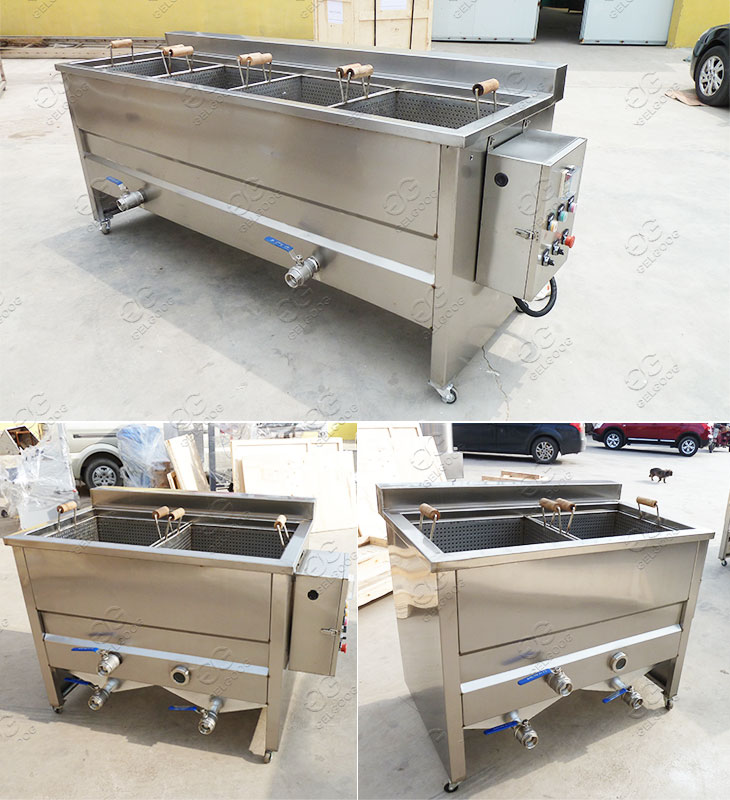 ♢ In order to ensure that your company's equipment achieves the ideal operation effect, and in order to save our company's maintenance costs, it is guaranteed that professional technical personnel will be regularly dispatched to inspect and maintain the product during the warranty period.
♢ When the lokma fryer machine fails, we will promptly make arrangements for the transfer of technical personnel to the site for maintenance after receiving the notice from your company to ensure the normal operation of the equipment.
| | |
| --- | --- |
| Model | GG-ZKE1 |
| Heating Type | Electric |
| Power | 12KW |
| Dimension | 700*700*950MM |
| Weight | 90KG |
| Oil discharge | 68 |