Description of Sesame Stick Fryer Machine
Our company's new multi-functional commercial sesame stick frying machine has a wide uses, which is most suitable for fried dough product, meat and other products. During the frying process, a variety of foods can be fried without flavouring, no oily fumes. It is the efficient and environmentally friendly fryer equipment.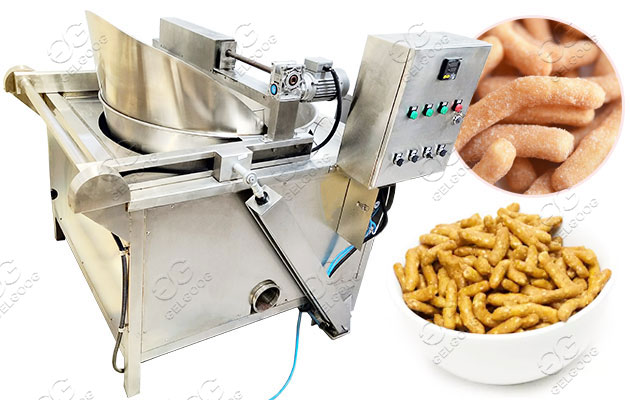 Commercial Karinto Frying Machine
① Automatic stirring: The stirring method is revolution and rotation to prevent the product from sticking during frying.
② There are no dead corners in the sesame stick frying machine's body, no residues, easy to clean.
③ The drain valve is set at the bottom of the U shape of the Japan karinto fryer, and the leakage and slag leakage are more thorough.
④ The computer-controlled heat is heated evenly, and the constant temperature makes the fried product even in color.
⑤ Water filling valve is provided to facilitate customers to change the interior during use.
Video of Commercial Sesame Stick Frying Machine
During the operation, we should pay attention to the following points to ensure safe use.
1. Before energizing, water and oil must be added to the karinto frying mahine's body to avoid burning the heating tube.
2. It is strictly forbidden to put in food with large water content or excessive food at one time during the work process, so as to avoid high temperature oil overflow and scald the operator.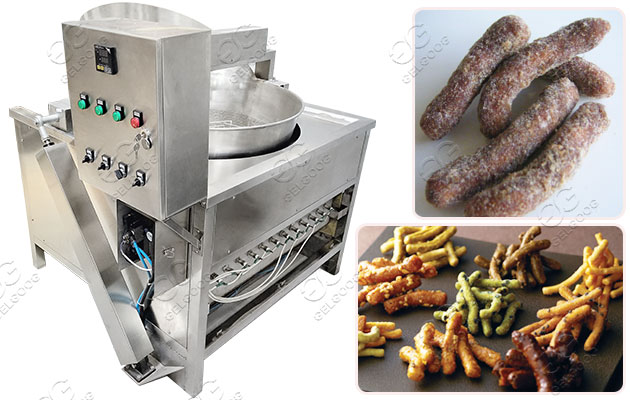 3. When the water level in the pot is too high, discharge excess water through the oil drain valve to prevent the occurrence of oil spill.
4. During the operation of the fryer, the electric heating tube is strictly forbidden to dry, stop heating for 10 minutes, and the oil temperature can be raised or the oil can be lifted after the oil temperature drops to 80℃.
5. Set the frying temperature to less than 230 degrees. When the operator leaves, be sure to cut off the power.
6. In addition, we have other types of frying equipment that can meet the needs of different users.
| | |
| --- | --- |
| Model | GG-YZE1200A |
| Heating Type | Electric |
| Dimension(mm) | 1700*1500*1700 |
| Weight(kg) | 500 |
| Fry basket size | φ1200*400 |
| Oil discharge | 460 |
| Power | Stir 0.37,Discharge 0.75,Heating 48 |